February 18 – Vince Giordano and the Nighthawks will be performing as scheduled. The weather is expected to clear in time for the concert.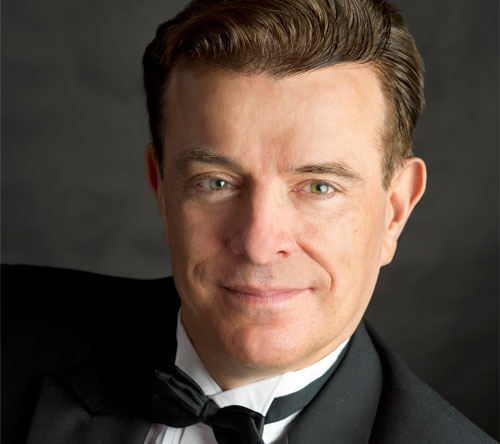 Stu Ingersoll Jazz Concert
For over forty years, Vince Giordano and the Nighthawks have led the way in the revival and enjoyment of early twentieth-century hot jazz. Vince and his exciting band of all-stars returns for another unforgettable, toe-tapping afternoon you won't want to miss.
Tickets are available at the door; online and phone sales are closed at this time.
Where and When:
Valley Regional High School
256 Kelsey Hill Road, Deep River, CT 06417
Click here to view in Google Maps
Sunday, February 18
Concert begins at 3:00 pm; doors open at 2:00 pm
Concert Program:
Song selections will be announced from the stage.
Artist Biography:
Vince Giordano and the Nighthawks
Grammy-winner Vince Giordano and the Nighthawks have played in New York nightclubs, appeared in films (The Cotton Club, The Aviator, Finding Forrester, Revolutionary Road, and HBO's Boardwalk Empire), and for concerts at the Town Hall, Jazz At Lincoln Center and the Newport Jazz Festival. Other recording projects include soundtracks for Terry Zwigoff's Ghost World, Tamara Jenkins' The Savages, Robert DeNiro's The Good Shepherd, Sam Mendes' Away We Go, Michael Mann's film Public Enemies, and John Krokidas' feature, Kill Your Darlings, along with HBO's Grey Gardens and Todd Haynes' HBO miniseries Mildred Pierce and an upcoming Haynes' film called Carol. The Nighthawks are also seen and heard in the USA Network series Royal Pains and in the PBS series Michael Feinstein's American Songbook.
Born in Brooklyn, Giordano's passion for this music and the people that made it began at age 5. He has amassed an amazing collection of over 60,000 band arrangements, 1920's and 30's films, 78 recordings and jazz-age memorabilia. Giordano sought out and studied with important survivors from the period; Whiteman's hot arranger Bill Challis and drummer Chauncey Morehouse, and bassist Joe Tarto. Giordano's passion, commitment to authenticity, and knowledge led him to create a sensational band of like-minded players, the Nighthawks. Vince Giordano has single-handedly kept alive an amazing genre of American music that continues to spread the joy and pathos of an era that shaped our nation.
Our Venues:
Valley Regional High School
Kelsey Hill Road
Deep River, CT 06417
Click here to view in Google Maps
John Winthrop Middle School
1 John Winthrop Jr High School Drive
Deep River, CT 06417
Click here to view in Google Maps
Old Saybrook High School
1111 Boston Post Road
Old Saybrook, CT 06475
Click here to view in Google Maps
© Copyright 2017 Essex Winter Series. Essex Winter Series is 501(c)3 non-profit organization that has provided quality arts presentations for the Connecticut River Valley and Shoreline communities since 1978. EIN#06-0991889.