January 7 – New York Woodwind Quintet with Mihae Lee, piano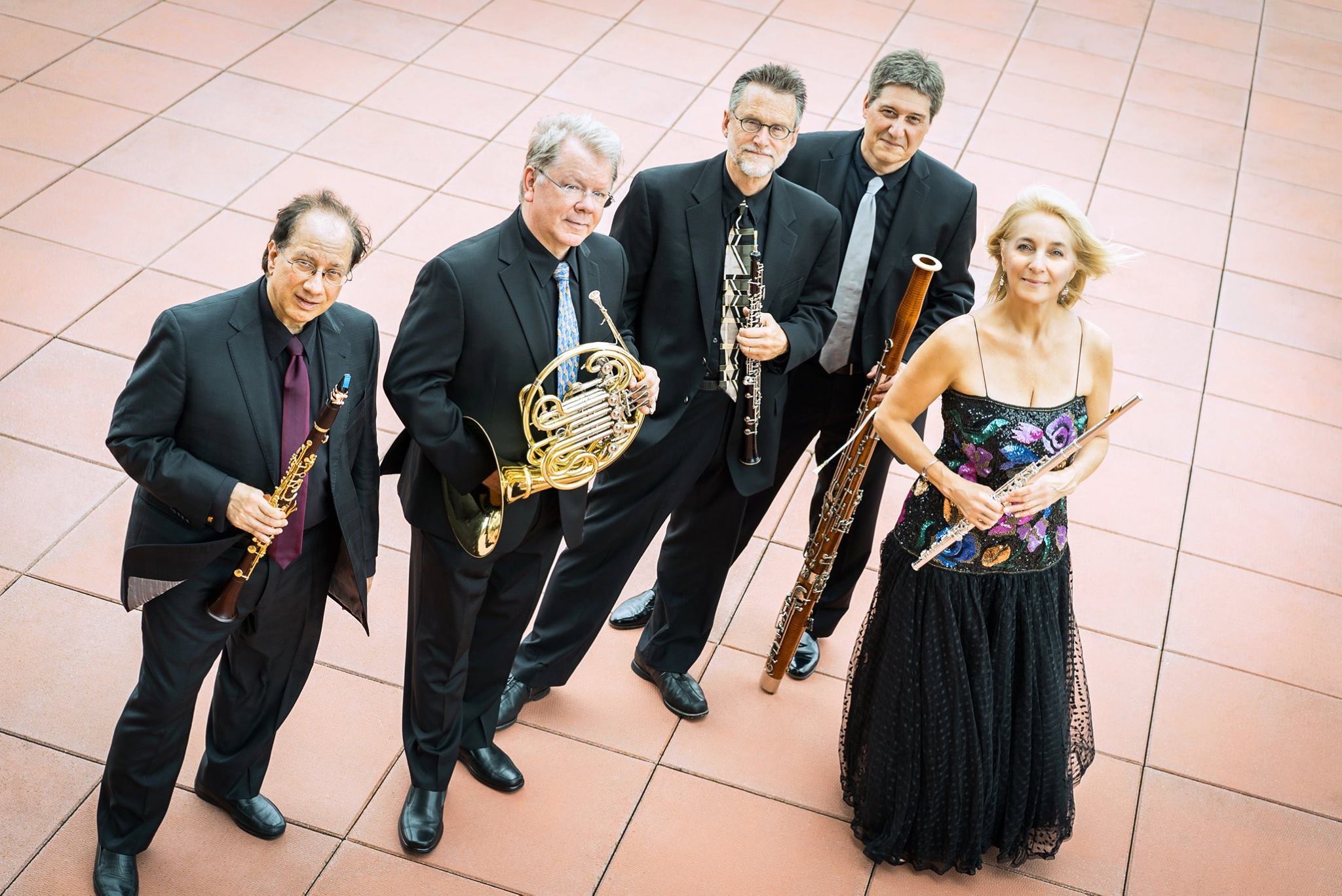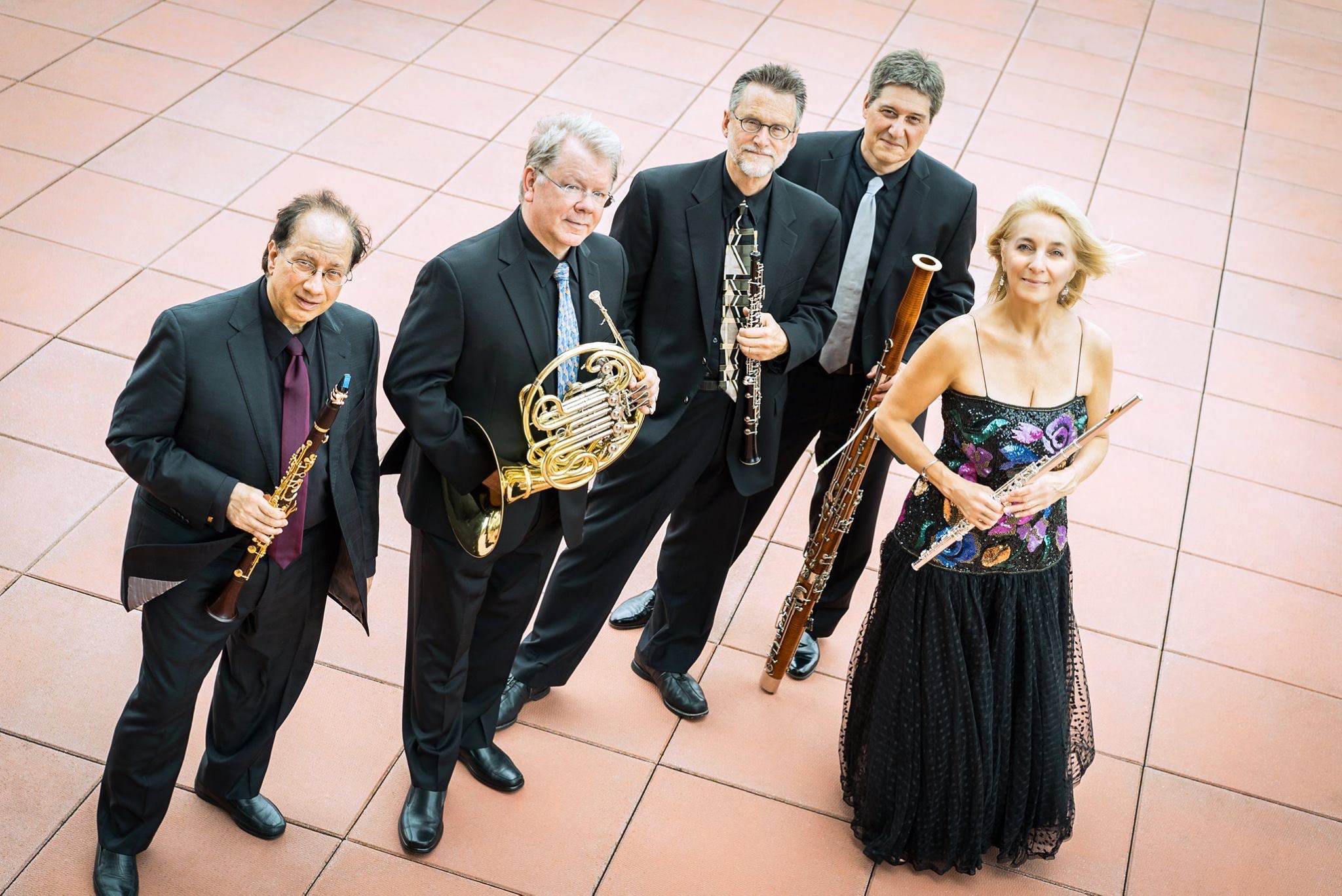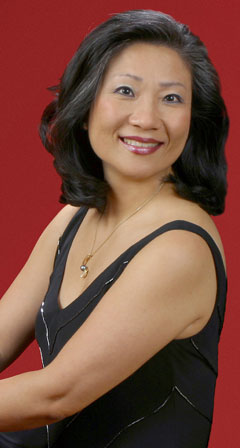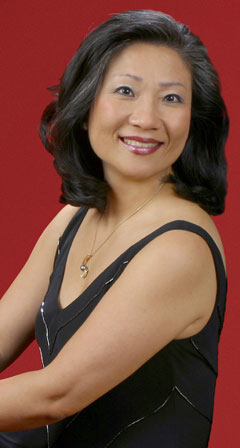 Now in its eighth decade, the New York Woodwind Quintet is considered by many to be the finest group of its kind in the world. They will be joined by our artistic director, Mihae Lee, in two of the most enjoyable works for piano and winds ever written – Mozart's delightful Quintet and Poulenc's high-spirited Sextet – along with other delights for wind quintet.
Advance tickets are no longer available; tickets may be purchased at the venue the day of the concert.
Where and When:
Valley Regional High School
Kelsey Hill Road, Deep River, CT 06417
Click here to view in Google Maps
Sunday, January 7
Concert begins at 3:00 pm; doors open at 2:00 pm
Concert Program:
Two Fugues from The Art of the Fugue           J.S.Bach (1685-1750)
   Contrapunctus No. 3                         Transcribed by Samuel Baron
   Contrapunctus No. 9
Wind Quintet, Op. 10                                     Pavel Haas (1899-1944)
   Preludio: Andante ma vivace
   Preghiera: Misterioso e triste
   Ballo Eccentrico: Ritmo marcato
   Epilogo: Maestoso
Quintet in E-flat major for Piano and           W.A. Mozart (1756-91)
Winds, k. 452
   Largo – Allegro moderato
   Larghetto
   Rondo: Allegretto
Two Madrigals                                Claudio Monteverdi (1567-1643)
   Cruda Amarilli                                    Transcribed by William Purvis
   Ah, dolente partita
Sextet for Piano, Flute, Oboe,              Francis Poulenc (1899-1963)
Clarinet, Bassoon, and Horn
   Allegro vivace
   Divertissement: Andantino
   Finale: Prestissimo
Artist Biographies:
New York Woodwind Quintet
Carol Wincenc, flute
Stephen Taylor, oboe
Charles Nedich, clarinet
Marc Goldberg, bassoon
William Purvis, horn

Now in its eighth decade, the New York Woodwind Quintet continues to maintain an active concert presence around the world while also teaching and mentoring the next generation of woodwind performers. One of the oldest continuously active chamber ensembles in the U.S., the Quintet has commissioned and premiered numerous compositions, some of which have become classics of the woodwind repertoire. They include Samuel Barber's Summer Music, and quintets by Gunther Schuller, Ezra Laderman, William Bergsma, Alec Wilder, William Sydeman, Wallingford Riegger, Jon Deak, and Yehudi Wyner. The Quintet has also featured many of these works in recordings for such labels as Boston Skyline, Bridge, New World and Nonesuch.
The Quintet also honors the legacy of departed members, including the late Samuel Baron, by continuing to perform his transcriptions of works such as Bach's The Art of the Fugue and the Scherzo from Mendelssohn's A Midsummer Night's Dream, and the late Ronald Roseman, by performing his Wind Quintet No. 2 and Sextet for Piano and Winds which was dedicated to the New York Woodwind Quintet and completed shortly before his death. Hornist William Purvis and clarinetist Charles Neidich continue with the Quintet's tradition of transcribing and composing, Mr. Purvis with arrangements of works by Mozart and Gesualdo, among others, and Mr. Neidich with his own work, Sound and Fury for woodwind quintet and taped English horn (premiered by the NYWQ).
Unique among all woodwind quintet's touring today, the New York Woodwind Quintet is comprised of artists dedicated to chamber music yet who are individually known as soloists with far-ranging careers. Current NYWQ members are flutist Carol Wincenc, clarinetist Charles Neidich, oboist Stephen Taylor, bassoonist Marc Goldberg, and French hornist William Purvis.
Mihae Lee, piano and Artistic Director
Praised by The Boston Globe as "simply dazzling," Artistic Director and pianist Mihae Lee has been captivating audiences throughout North and South America, Europe, and Asia in solo recitals and chamber music concerts with her poetic lyricism and scintillating virtuosity. She has performed in such venues as Lincoln Center, the Kennedy Center, Jordan Hall, Berlin Philharmonie, Academia Nationale de Santa Cecilia in Rome, Warsaw National Philharmonic Hall, and Taipei National Hall. An active chamber musician, Ms. Lee is a founding member of the Triton Horn Trio with violinist Ani Kavafian and French hornist William Purvis and was an artist member of the Boston Chamber Music Society for three decades. Her recordings of Brahms, Shostakovich, Bartok, and Stravinsky with the members of BCMS were critically acclaimed by High Fidelity, CD Review, and Fanfare magazines, the reviews calling her sound "as warm as Rubinstein, yet virile as Toscanini." Ms. Lee has appeared frequently at numerous international chamber music festivals including Dubrovnik, Amsterdam, Groningen, Festicamara (Colombia), Great Woods, Seattle, OK Mozart, Mainly Mozart, Music from Angel Fire, Chamber Music Northwest, Rockport, Sebago-Long Lake, Bard, Norfolk, Mostly Music, Music Mountain, Monadnock, and Chestnut Hill Concerts. In addition to many years of performing regularly at Bargemusic in New York, she has been a guest artist with the Chamber Music Society of Lincoln Center, St. Paul Chamber Orchestra, and Speculum Musicae; has collaborated with the Tokyo, Muir, Cassatt, and Manhattan string quartets; and has premiered and recorded works by such composers as Gunther Schuller, Ned Rorem, Paul Lansky, Henri Lazarof, Michael Daugherty, and Ezra Laderman. In addition to her concert career, Ms. Lee maintains her commitment to give back to her community and help many worthy charities. At the invitation of the Prime Minister and the First Lady of Jamaica, for many years she has organized and performed in concerts in Kingston and Montego Bay to benefit the Jamaica Early Childhood Development Foundation. She also brought world-class musicians, both classical and jazz, to perform in fund-raising concerts for the Hastings Education Foundation in Westchester County, and launched an annual Gala Concert for the Community Health Clinic of Butler County, a free health clinic outside of Pittsburgh. Born in Seoul, Korea, Ms. Lee made her professional debut at the age of fourteen with the Korean National Orchestra after becoming the youngest grand prizewinner at the prestigious National Competition held by the President of Korea. In the same year, she came to the United States on a scholarship from The Juilliard School Pre-College, and subsequently won many further awards including First Prize at the Kosciuszko Foundation Chopin Competition, the Juilliard Concerto Competition, and the New England Conservatory Concerto Competition. Ms. Lee received her bachelor's and master's degrees from The Juilliard School and her artist diploma from the New England Conservatory, studying with Martin Canin and Russell Sherman. She has released compact discs on the Bridge, Etcetera, EDI, Northeastern, and BCMS labels, and is currently Music Director of the Sebago-Long Lake Music Festival in Maine.
Our Venues:
Valley Regional High School
Kelsey Hill Road
Deep River, CT 06417
Click here to view in Google Maps
John Winthrop Middle School
1 John Winthrop Jr High School Drive
Deep River, CT 06417
Click here to view in Google Maps
Old Saybrook High School
1111 Boston Post Road
Old Saybrook, CT 06475
Click here to view in Google Maps
© Copyright 2017 Essex Winter Series. Essex Winter Series is 501(c)3 non-profit organization that has provided quality arts presentations for the Connecticut River Valley and Shoreline communities since 1978. EIN#06-0991889.