Our Mission is to bring the finest music, in live performance, to the Connecticut River Valley and Shoreline Region during the winter months and to cultivate its appreciation to the widest audience.
Our History is one of great music since 1978.
Our Concerts are renowned not only for their world-class artistic quality, but also for their extraordinary variety and friendly, informal atmosphere. Programs have ranged from an intimate solo guitar recital to a full symphony orchestra, and have included both instrumental and vocal music. Each season includes a Stu Ingersoll Jazz concert and presents young performers in the Fenton Brown Emerging Artists concert. All concerts are Sundays at 3:00 pm.
Our Members, as part of the EWS family, enjoy meet-the-artist receptions, dinners and other social occasions. They also contribute to the cultural life of their community by supporting concerts, student ticket discounts, community programs, and emerging artists.
Our Community programs bring dedicated musical artists to schools and senior residences on the Shoreline, New London, and Middletown.
Our Venues: Our concerts are held at either Valley Regional High School in Deep River, John Winthrop Middle School in Deep River, or Old Saybrook High School in Old Saybrook, Connecticut. Please verify venue locations on the concert page.
Board of Trustees 2017 – 2018
Peter Amos, Vice President
Janice Atkeson, President
Linda Bierrie
Margot Calder
JoAnne Carter, Secretary
Kay Knight Clarke, Treasurer
Kimberly Folts
Laura Grimmer
Susan Guernsey
Louisa Ketron
Mary Russell
Jane Siris
Hans Ullstein
Staff
Ms. Mihae Lee, Artistic Director
Mr. Jeff Barnhart, Jazz Artistic Advisor
Ms. Robin Andreoli, Administrative Director
Mrs. Paula Merrick, Bookkeeper
Mr. Vincent Oneppo, Graphic Designer
Our Venues:
Valley Regional High School
Kelsey Hill Road
Deep River, CT 06417
Click here to view in Google Maps
John Winthrop Middle School
1 John Winthrop Jr High School Drive
Deep River, CT 06417
Click here to view in Google Maps
Old Saybrook High School
1111 Boston Post Road
Old Saybrook, CT 06475
Click here to view in Google Maps
We are delighted to announce our 2019 season! As you have come to expect, Artistic Director Mihae Lee has designed programs that are remarkable for their quality and variety. ALL SUBSCRIPTIONS AND SINGLE TICKETS GO ON SALE THIS FALL.
Season Subscriptions (one ticket to each of the 4 concerts) $140
Flex Passes (4 tickets to be used in any combination) $150
Single Tickets – $40
Student Tickets (through college) – $5
A ticket prices include handling fees.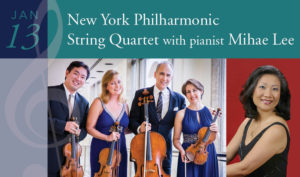 Details to come.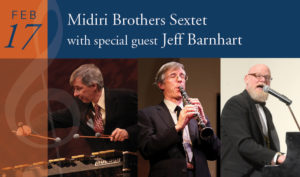 Details to come.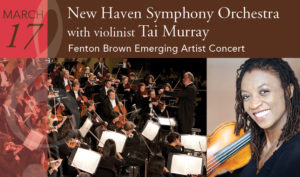 Details to come.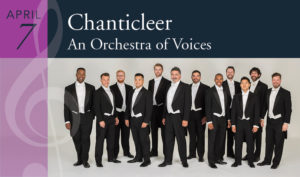 Details to come.
© Copyright 2017 Essex Winter Series. Essex Winter Series is 501(c)3 non-profit organization that has provided quality arts presentations for the Connecticut River Valley and Shoreline communities since 1978. EIN#06-0991889.