Welcome to our 2024 Season!
Essex Winter Series in the Community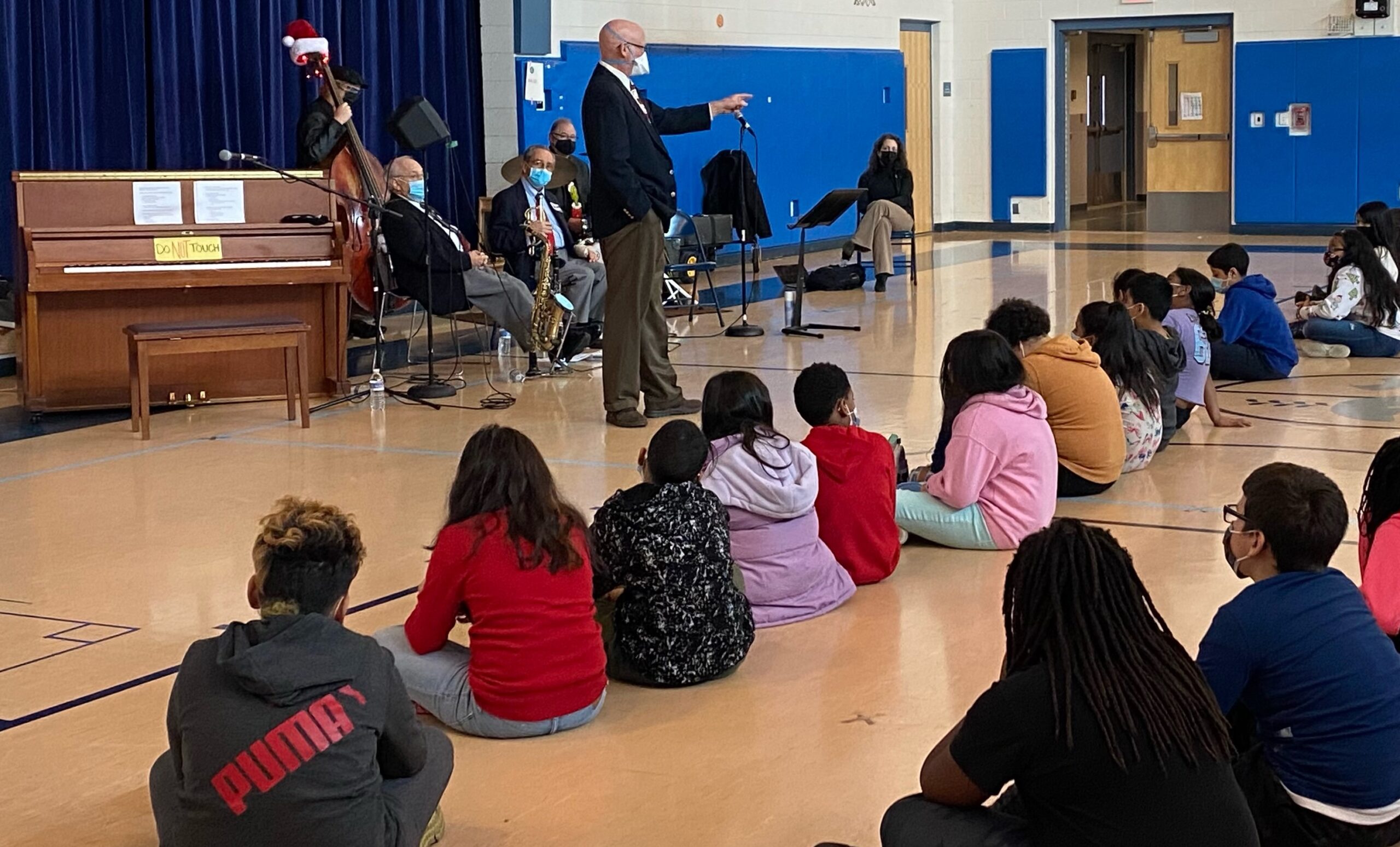 The Essex Winter Series is involved in the local community in a number of ways.
• Young Artists who appear in the EWS series participate in the Fenton Brown Emerging Artists Concert Community Outreach Program by visiting local schools and retirement homes for concerts and master classes.
• The Kitchings Family Foundation's Special Grant Outreach Program allows our jazz musicians to perform for the students of C. B. Jennings Elementary School and Nathan Hale Arts Magnet School in New London. Click here to watch this year's performance.
• The Francis Bealey Memorial Scholarship was established in 1995, after the passing of EWS board president Francis Bealey, to honor his commitment to music and arts education. The Bealey Memorial Scholarship is awarded annually to a graduating senior of Valley Regional High School to pursue studies in music at the undergraduate level. The scholarship currently provides $1,000 for each year of study, for a total of $4,000.
These efforts are supported by the generosity of Essex Winter Series's sponsors, foundation grants, and corporate support. (See icons below that represent current supporters.)
© Copyright 2022 Essex Winter Series. Essex Winter Series is 501(c)3 non-profit organization that has provided quality arts presentations for the Connecticut River Valley and Shoreline communities since 1978. EIN#06-0991889.